What's on the menu at the Government-run Coastal Defence Museum?
Fried eggs and toast

8 October 2006
We recently paid a visit to the Museum of Coastal Defence. Run by the Government at taxpayers' expense, it costs just HK$10 per adult or $5 if you are a child over 4 or old enough to remember World War II. Entry and hiring fees cover just 3% of the operating cost and in fact averaged $2.68 per attendee last year, so at least half the visitors got in free.
The museum is well worth a visit, but the restaurant catering is presumably awarded by tender to the cheapest shoddiest bid - and the menu gives that away - you can have bacon fried eggs and toast, "Hamburg" fried eggs and toast, luncheon meat (spam) fried eggs and toast, or sausage fried eggs and toast. We kid you not. Straight out of Monty Python.
As you sit on the terrace of the restaurant, gazing across the Lei Yue Mun gap, you will see the Ma San Tsuen squatter village, much of it built on stilts, and one of the last remaining in Hong Kong. This is well within range of the fort's Brennan Torpedo, which was never fired in anger - or at least, not yet. But after a meal like that, you might just be tempted to pull the trigger.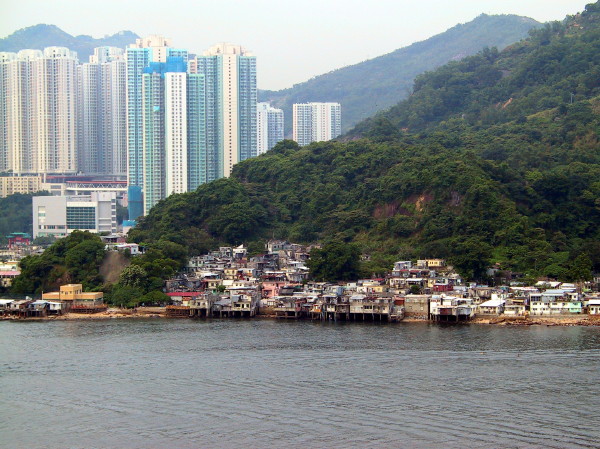 © Webb-site.com, 2006
---
Topics in this story
---
Sign up for our free newsletter
Recommend Webb-site to a friend
Copyright & disclaimer, Privacy policy
---