Under "minor listing rule amendments" announced tonight, HKEx will allow companies to release unscheduled price-sensitive information during lunchtime, leaving outstanding orders from the morning session at risk of being hit.
Stock Exchange launches lunchtime shocks

1 February 2008
Hong Kong Exchanges and Clearing Limited (HKEx, 0388) tonight announced a "revised policy" and "minor listing rule amendments" to allow price sensitive information (PSI) to be published in "a more timely manner", effective 10-Mar-08. In the past, "minor listing rule amendments" has been a euphemism for "major things we should have consulted the market on first" - an example being the abolition of disclosure of large accounts receivable.
Disclosure: although your editor is an elected independent non-executive director of HKEx, the board has no role in listing policy, and the rules are in fact made by a subsidiary, the Stock Exchange of Hong Kong Limited (SEHK), with the approval of its Listing Committee and the SFC. Rather confusingly, today's announcement was made by HKEx rather than SEHK and contains no mention of SEHK.
Showing an exceptional amount of tardiness even by the glacial pace of consultations in Hong Kong, the announcement referred back to a consultation paper issued six years ago, on 12-Mar-02, and claims to now be publishing the responses to the consultation paper, although in fact what it has published today is just a summary of responses with selected statistics on the responses. In any event, the consultation proposals were only loosely related to what was announced today. Time has moved on.
In relation to early-morning PSI announcements between 06:00 and 09:00, SEHK is bringing the main board into line with the GEM, and allowing share trading to begin at the normal time (10:00 for the main session, with a pre-market auction starting at 09:45) rather than a half-day suspension. We have no objection to that.
We also have no objection to the existing practice of allowing scheduled full results announcements to be made during the lunchtime break between 12:30 and 13:30, which allows 1 hour to digest this information before trading begins. That's because the market is always given 10 days' notice of the results date, so investors can be aware of the risk that the results may come out at lunch-time that day and affect the afternoon price, and they will have 1 hour to absorb the information before trading begins again at 14:30. Duly warned, they can cancel unfilled orders after the morning session if they want to.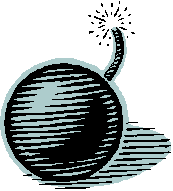 The real bombshell in today's announcement, however, is that companies will be allowed to make any announcement during the lunch break, including unscheduled announcements of price-sensitive information which may seriously impact the share price, positively or negatively. This is a problem, because under standard trading practice in Hong Kong, unsatisfied limit orders (to buy or sell shares at a set price) which are placed in the morning session are carried over automatically to the afternoon session, and unfilled orders are only cancelled at the end of each day.
So if a company can shock the market during the lunch break, then if the announcement is negative (such as a profit warning, or the arrest of the chief executive), an investor who has placed a buy order in the morning and fails to hear the news and cancel the order, will get stock at a price she would no longer be willing to pay, had she known. Similarly, if a company announces during lunchtime that it has received a takeover approach or some other piece of good news, an investor who has placed a sell order in the morning session may find his shares snapped up at a price he would no longer accept if he had known the good news.
While it is reasonable to expect investors to check for the latest company news before placing orders, it is surely unreasonable to expect investors who have placed orders to watch the screens and check e-mail after lunchtime on the off-chance that some price-sensitive information has been published. Under the new rules, if you place an order in the morning, then that is exactly what you are expected to do. In effect, the day is divided into two sessions: the morning session, when all orders benefit from equal information, and the afternoon session, when carried-over orders might get hit by those with new information. Indeed, if the information is price-sensitive, then by definition it is likely to move the price one way or the other, and it is almost certain that some carried-over morning orders will get hit.
Not only that, but the new rule halves the lunchtime digestion period from 60 to just 30 minutes, allowing companies to release news up to 14:00. So if you have outstanding morning orders, you are only safe if you check the news site (or your e-mail) during the 30 minutes after 14:00 and before the market re-opens. Indeed, since e-mail alerts take time to send out, you will have less than 30 minutes if you rely on them. Why has this interval been shortened? We don't know. It is difficult to imagine who would be disadvantaged by a full hour of digestion time - it still gives issuers 90 minutes to file announcements.
Solution
SEHK has a statutory duty to run fair and orderly markets. We don't think it is fair to investors with unfilled morning orders to be hit by others who have the benefit of surprise lunchtime price-sensitive information. It wouldn't be fair at any other time of day either. If companies release price-sensitive information during lunch-time, then when that happens, all remaining orders from the morning session should be automatically cancelled by the Stock Exchange. That would put investors on an equal footing, as they are at the beginning of each trading day, and allow trading to recommence in a fair and orderly way. Anyone who then places an order can be assumed to have checked for new information first.
© Webb-site.com, 2008
---
Topics in this story
---
Sign up for our free newsletter
Recommend Webb-site to a friend
Copyright & disclaimer, Privacy policy
---