The slow drip of the Water Supplies Department's e-billing system.
Pushing water uphill

25 March 2012
If you register for the e-billing system at the Government's Water Supplies Department, you get this hilarious message when you try to login and get your bill: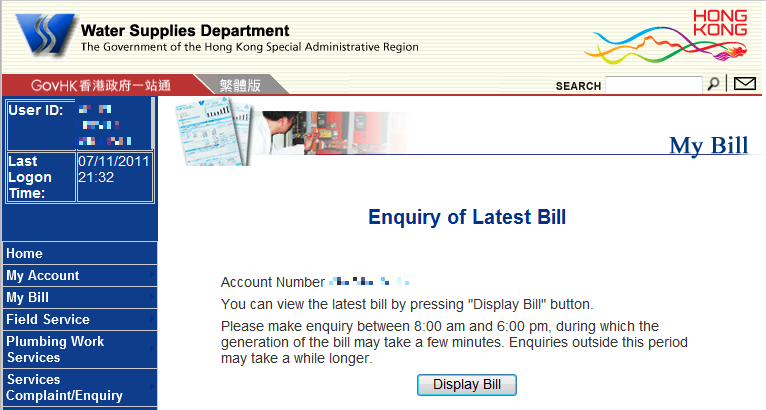 Yes, between 8.00 a.m. and 6:00 p.m., it only takes "a few minutes" to generate your bill. Outside of these hours, it could be, well, hours. Seriously? this conjures up images of some civil servant behind the curtain, sitting there during working hours, waiting for someone to press the button on the web site so that he can run off to a filing cabinet, find the bill, scan it and upload it for you. And if you want to download older bills? Forget about it. Trying to get this department into the internet age is like pushing water uphill.
© Webb-site.com, 2012
---
Organisations in this story
---
Sign up for our free newsletter
Recommend Webb-site to a friend
Copyright & disclaimer, Privacy policy
---