Hong Kong is gradually being submerged in a landslide of printed IPO prospectuses, some running to almost 1,000 pages in bilingual form. Webb-site.com proposes a solution which can be quickly implemented and avoids a long wait for enabling legislation.
Avoiding the Logjam

26 September 2006
It's autumn, and the leaves on the trees are gradually turning brown. Or at least, they would be, if the trees hadn't already been chopped down, pulped and turned into tonnes of prospectuses which are now clogging our landfills.
Never in the field of investing has so much paper been handed out to so many people who read so little of it. Now you might wonder why banks, which are generally pretty rational, do this. The answer can be found in the Hong Kong Companies Ordinance (CO) which requires, in section 38(3) (in the case of companies incorporated in HK) and section 342(3) (for companies incorporated outside HK), that each application form issued in HK must be accompanied by a prospectus. You can have more than one form, of course, but you must be given a prospectus.
There are good reasons for providing a prospectus with each form - the idea is that it will encourage people to actually read about what they are about to sink their money into, rather than just blindly following tycoons (some of whom may be in hock to the bank that is floating) or blindly buying a stock because everyone else is. However, this law was written before we had the internet, and there was no practical alternative to printing prospectuses. In the 21st century, all prospectuses are available online, and most people have access to the internet at their home, office or library. So the information can be provided electronically.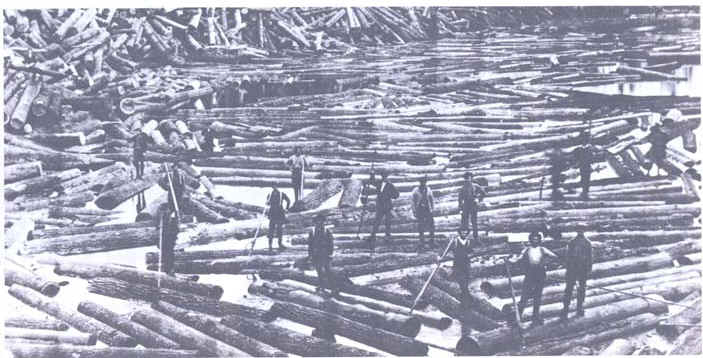 Early investment bankers are seen here preparing for the IPO of HSBC...
In a consultation paper published on 29-Aug-05, the SFC proposed (page 40, Proposal 14) that prospectuses be allowed to incorporate information by reference to material located outside the prospectus, in a central online repository. For listed (but not unlisted) companies, a repository already exists, on the HKEx web site, although the consultation paper chose to ignore it. In a conclusions paper published last Friday, 22-Sep-06, the SFC said they would go ahead with the proposal. Unfortunately, they propose to do it by amending the CO, which could take years, based on past legislative efforts and the logjam of other proposals awaiting legislation. Webb-site.com proposes an easier and faster way to achieve almost the same effect.
The SFC's proposal to allow incorporation by reference is very similar to abridging a prospectus. Section 38B(2A)(a) of the CO allows the SFC, by notice in the government Gazette, to specify the form and manner of publication of an abridged version of "a prospectus, or any class of prospectuses". This is a general notice rather than case-specific (case-specific powers are delegated to SEHK). So the SFC could issue a Gazette notice containing a list of items which may be omitted in an abridged prospectus issued by "any listing applicant" (being a class of prospectuses), provided the information is contained in the full prospectus made available elsewhere. The most obvious items are:
The accountants' report
The valuation report(s)
The statutory & general information section
In other words, the fat at the back of the prospectus. This "inclusion by reference" is a cleaner solution than attempting to summarise a full prospectus, because it avoids increasing the risk of liability for omission of material information. The abridged prospectus would state that applications should only be made on the basis of the full prospectus, copies of which are available at a specific location.
As regards the obligation to hand out prospectuses with application forms, Section 38A(2) and Section 342A(2) of the CO allow the SFC, by notice in the Gazette, and subject to such conditions as it thinks fit, to exempt "any class of companies" or "any class of prospectuses issued by companies", from any requirement of the relevant provisions of the CO, if compliance with the requirement is "unduly burdensome", as long as it will not "prejudice the interest of the investing public". It is certainly "unduly burdensome" and environmentally wasteful to have to print and hand out so many full prospectuses in the internet age.
It is therefore open to the SFC, by notice in the Gazette, to define a class of companies as those which are seeking listing on SEHK, and then to exempt them from the requirement of distributing a full prospectus with the application forms, on condition that (a) they distribute an abridged prospectus with the application form and (b) they make available at at least one urban location in HK, printed copies of the full prospectus. This will ensure that the interest of the investing public is not prejudiced by the exemption.
We think that is the fastest way forward, as it avoids the need to wait for an amendment to the CO, which could easily take 2-3 years. So in summary, the steps are:
SFC issues a Gazette notice under s38B(2A)(a) of the CO to state what parts of a prospectus required by the Listing Rules can be omitted in an abridged prospectus.
SFC issues a Gazette notice under s342A(2) of the CO exempting listing applicants from the requirement to hand out a full prospectus with each application form on condition that an abridged prospectus which complies with the Listing Rules is handed out with each application form and a full prospectus is available elsewhere.
Stock Exchange Listing Rule 12.11 already contains procedures by which listing documents (which would include an abridged or full prospectus) can also be made available on CD-ROM, as long as the printed version remains available in HK.
As a member of the SFC's Public Shareholders Group, your editor will pursue this proposal with the SFC.
© Webb-site.com, 2006
---
Topics in this story
---
Sign up for our free newsletter
Recommend Webb-site to a friend
Copyright & disclaimer, Privacy policy
---