After yesterday's ICAC allegations of vote-rigging in the I.T. sector, should the Taxi Drivers & Operators Association still be added to the list of Transport sector voters?
A curious addition to the Transport Constituency

6 September 2019
Yesterday the ICAC alleged a massive vote-rigging in the Information Technology Functional Constituency, for which 17 people have been charged, including 4 officers and a staff member of the Taxi Drivers & Operators Association (TDOA). So we find it rather interesting that buried in the list of outstanding Bills in the Legislative Council is a proposal to add TDOA to the list of voters in the small-circle Transport Functional Constituency: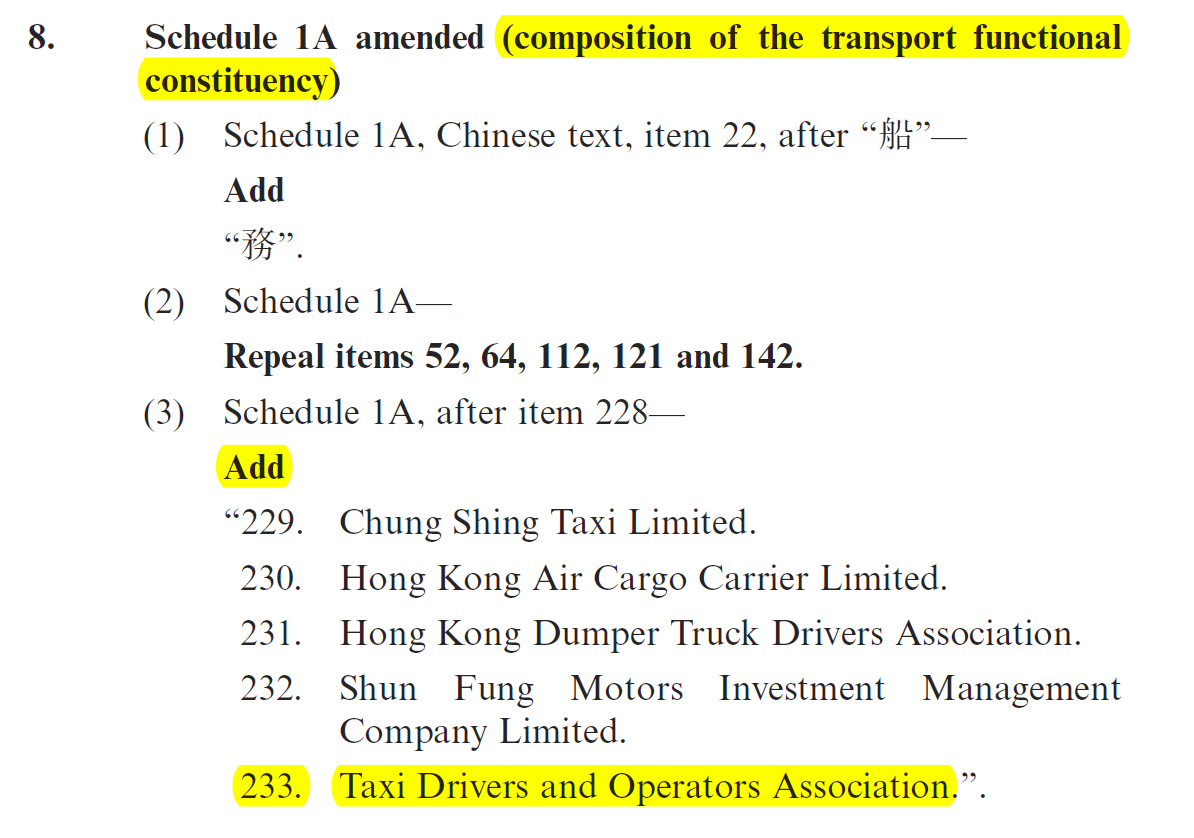 This is contained in the Electoral Legislation (Miscellaneous Amendments) Bill 2019. Given what is alleged to have happened in the I.T. sector, lawmakers and the Government might want to check whether the members of TDOA are actually taxi drivers and operators before they add it to the Transport Sector list.
© Webb-site.com, 2019
---
Organisations in this story
Topics in this story
---
Sign up for our free newsletter
Recommend Webb-site to a friend
Copyright & disclaimer, Privacy policy
---